AR Program Top Point Earners Announced
Students at Smithville Elementary have been working hard all year to earn AR points, and that hard work has definitely paid off. As a school, there were 10,072 AR reading quizzes taken this year, and students read an astronomical 6,689,095 words this year in the AR program!
The schoolwide top point earner this year was Colt Quarles, who was awarded the title of Principal of the Day. Colt was able to spend a day assisting SES Principal Summer Cantrell. Benjamin Munoz was the 2nd highest point earner in the school, and served as Assistant Principal of the Day. He assisted SES Assistant Principal Amanda Dakas throughout the day with her duties.
The top point earners per grade level were awarded the title of Librarian of the Day. They each took turns assisting our librarian, Mrs. Jane Ramsey, with her job. These students were: Reagan Maness-Stevens, 2nd grade; Lillie Driver, 1st grade; Zachary Shirah, kindergarten; and Ashlyn Fox, Pre-K.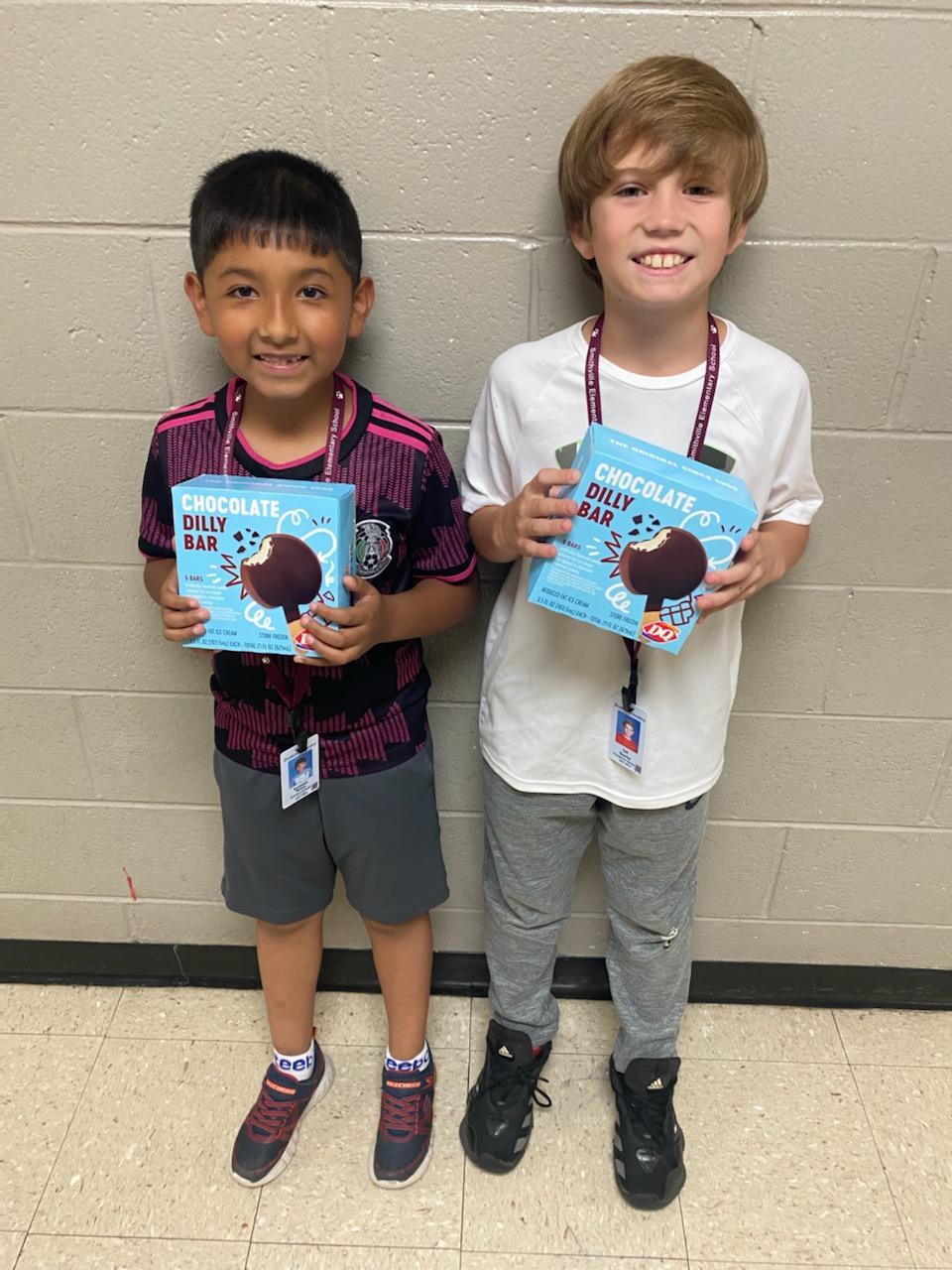 Assistant Principal of the Day Benjamin Munoz
and
Principal of the Day Colt Quarles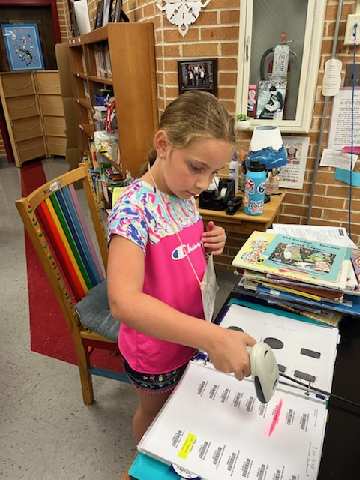 2nd Grade Librarian of the Day
Reagan Maness-Stevens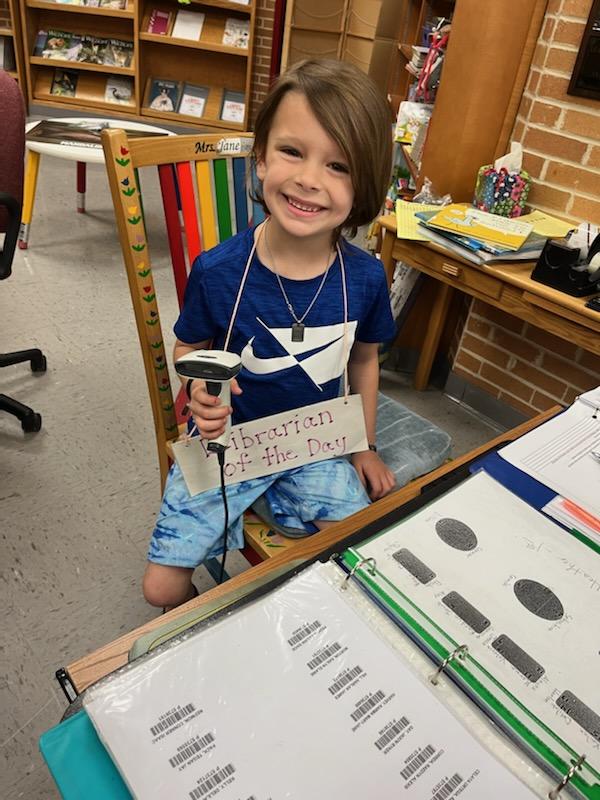 Kindergarten Librarian of the Day
Zachary Shirah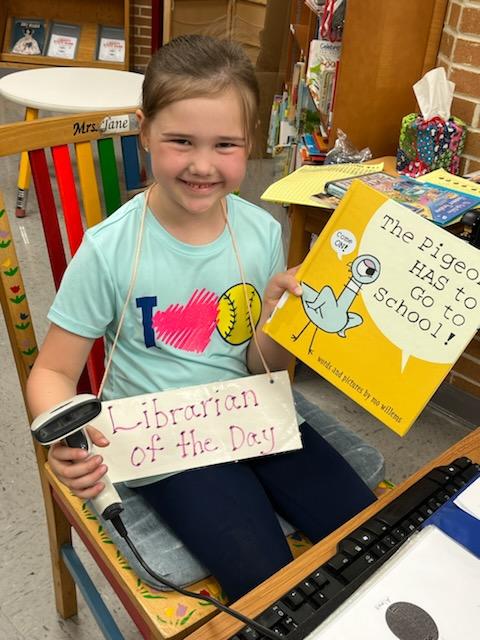 1st Grade Librarian of the Day
Lillie Driver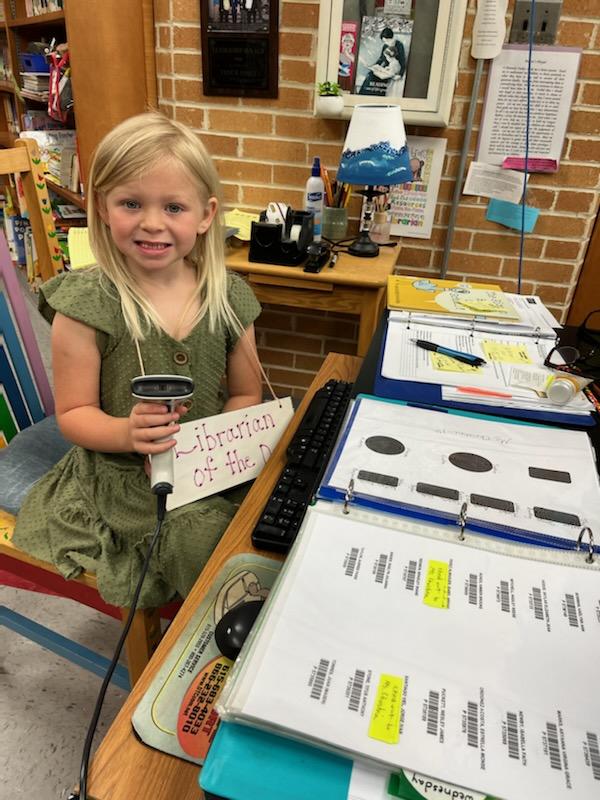 Pre-K Librarian of the Day
Ashlyn Fox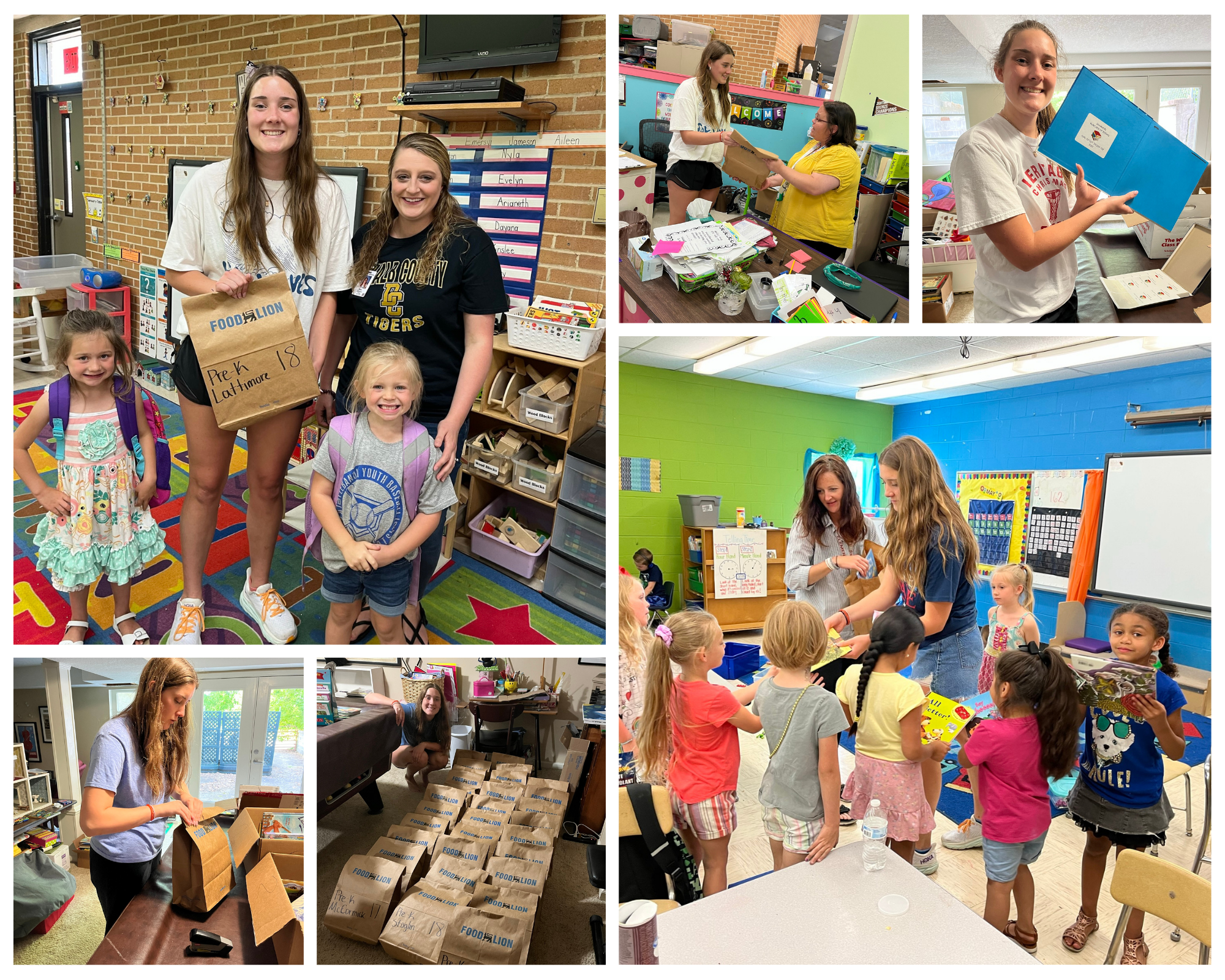 Every student at Smithville Elementary recently received a book, thanks to Darrah Ramsey, a rising senior at DeKalb County High School. Darrah collected enough books to give every student a book as a project to earn her Girl Scout Gold Award, the highest award in Girl Scouting. She had to complete 80 hours of service work for her project, which involved collecting and sorting books, placing a sticker in each book, and bagging and distributing books to each classroom at Smithville Elementary.
Thank you Darrah, for all of your hard work to place books into the hands of our students!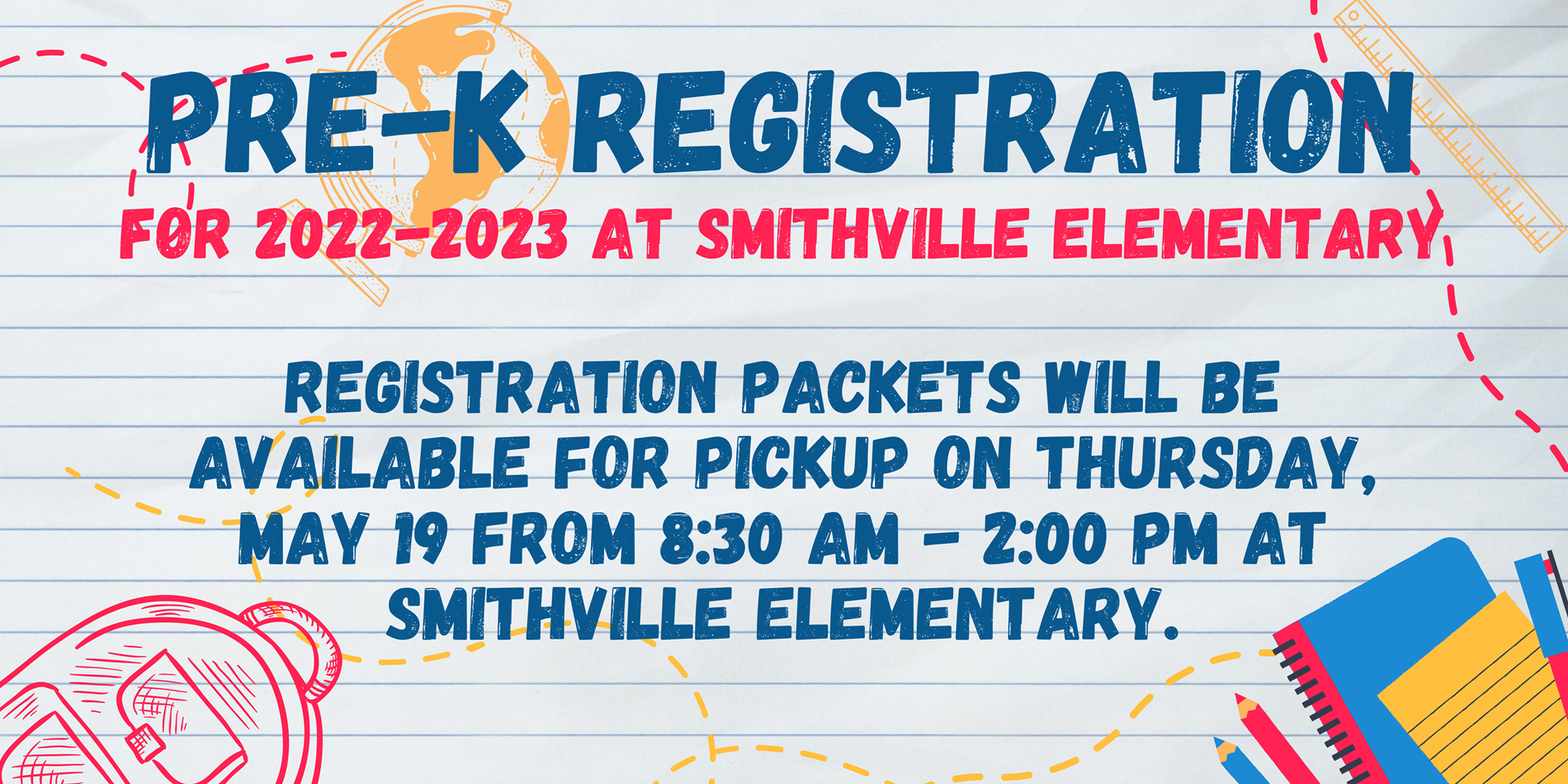 Pre-K Registration forms for the 2022-23 school year can be picked up on Thursday, May 19 from 8:30 a.m. until 2:00 p.m at Smithville Elementary. This will be done in a drive-through fashion. Completed registration paperwork will need to be returned to Michelle Burklow at the Board of Education office.
COPIES of the following documents must be submitted with your registration forms in order for it to be complete:
- Certified copy of birth certificate
- social security card (requested but not required)
- Current, up-to-date, physical examination and immunization record (These must be on a Tennessee Department of Health Certificate of Immunization, which can be obtained from your doctor's office or the Health Department)
- Proof of residency for DeKalb County (i.e. gas/electric bill)
- Proof of income for all household members
*Children who register to attend Pre-K must turn four years old on or before August 15, 2022.*
Careers on Wheels - April 8, 2022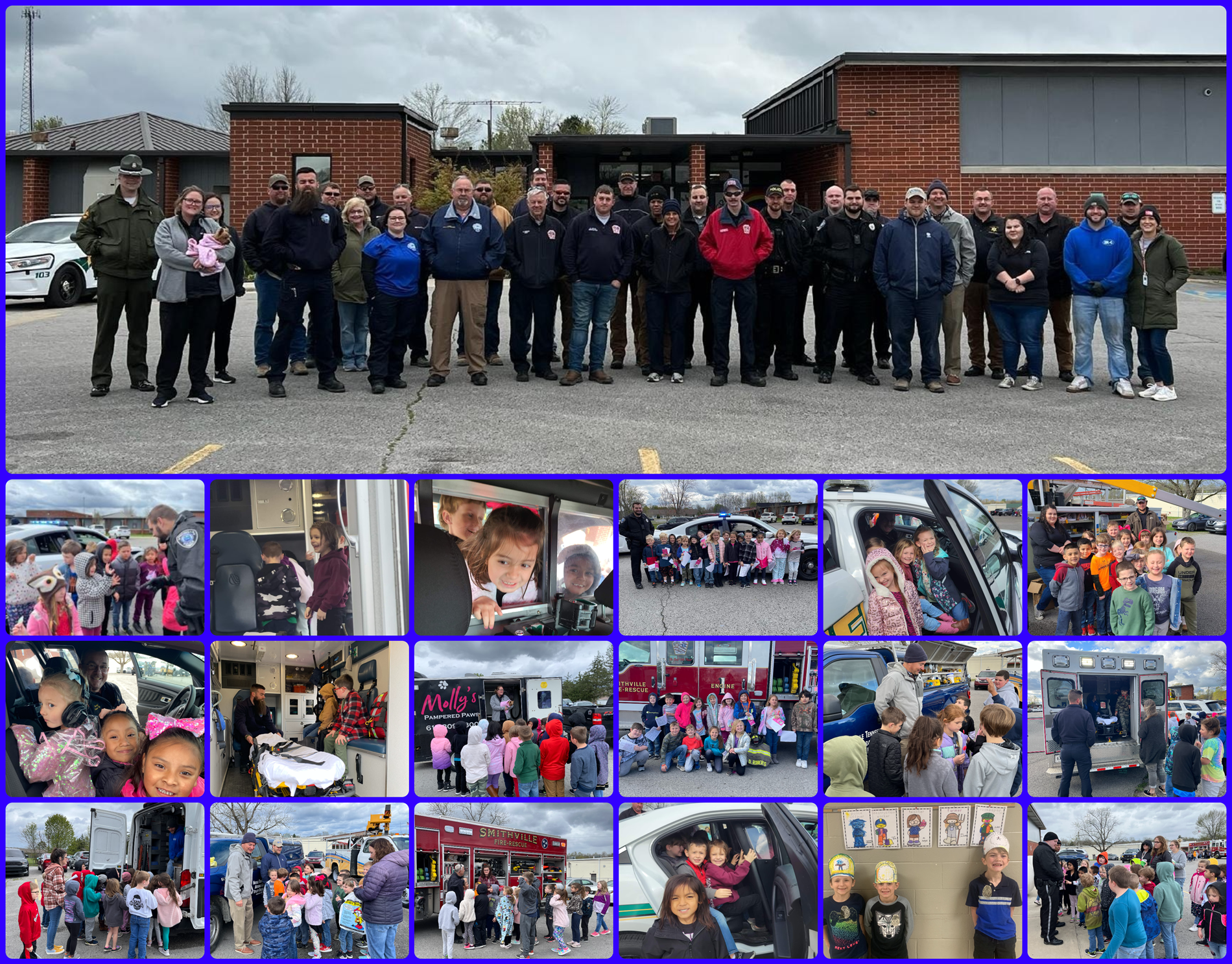 On Friday, April 8 Smithville Elementary students were excited to experience our first ever Careers on Wheels event. The event, organized by our amazing guidance counselor, Mrs. Ashley Barnes, brought a variety vehicles to the SES campus where students visited each vehicle and the participants explained their jobs and how their vehicles assist them. Students were able to ask questions about the participants careers and explore some of the vehicles.
We would like to thank Mrs. Ashley Barnes for all of her hard work in organizing this event, and the following participants for making this a fun, educational event for our students:
Chief Mark Collins- Smithville Police Department
Bobby Melching- State Trooper
Patrick Ray- Sheriff
Charlie Parker- Emergency Services
John Poss- Fire Department
Adam Barnes- MTNG
Shane Turner- DTC
Richie Knowles- Smithville Electric
Molly's Pampered Paws
IRG- Bennett
Reading opens doors of opportunity and possibility, and children can practice becoming strong readers both in the classroom and at home.
That is why the Tennessee Department of Education is providing the At-Home Decodable Reading Series to Tennessee families with kindergarten, 1st and 2nd graders for free.

The At-Home Decodable Reading Series is meant to help young students learn how to sound out and read letters, words, and sentences— decoding to build strong phonics and reading skills.

Each packet has 7 decodable booklets containing more than 20 fun and engaging stories that are appropriate for your student's grade-level and full of sounds and words to practice reading together.
‌
‌‌If you would like to order the free At-Home Decodable Reading Series for your kindergarten, 1st and 2nd grade student(s), please fill out the order form at this link:
https://decodablerequests.powerappsportals.com/decodable-requests/